Tailor-made quiz funnels that generate leads and sales
The perfect mix
of awareness and performance
About Us
Our tailor-made quiz funnels generate leads and sales, offering our clients the perfect mix between awareness and performance. The engaging quizzes work pretty much for any type of advertiser and help them transform users into valued customers. All of this while the user is having a fun and dynamic interaction!
Our exclusive partnerships with over 500 publishers, plus 10 years of experience in performance marketing and the expertise in digital programmatic buying, are the ideal way to distribute our specialized quizzes.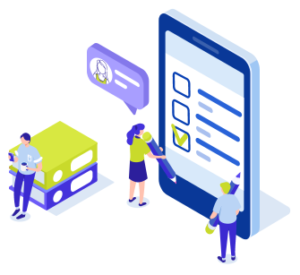 Our Mission
We want to create active users that interact and provide them with the best user experience possible. The only way to achieve this is by listening to what they want, receiving their feedback. With this data, we'll be able to identify their needs and we'll succeed in finding the right offer for them.
Why are quizzes important?
Nowadays what is more important than having accurate data? It's
Even more valuable if it comes directly from your audience's
responses. Quizzes are a powerful tool that helps you create
dynamic feedback in a subtle way.
The users that take quizzes are engaged and ready to give their
opinion in exchange for appealing information. With the right
approach, your audience will have a rewarding learning
experience while giving important data that will help to create a
better marketing strategy. The quizzes provide endless
possibilities to discover specific information in order to generate
the results you are looking for.